Ackermann, New Head Coach For Gloucester
Gloucester Rugby team and other members are happy to confirm the news that Johan Ackermann has been appointed as the new Head Coach of the club's before the beginning of the season 2017-18.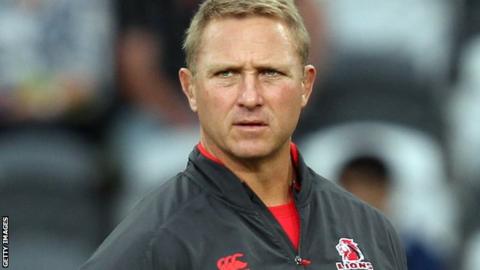 The former Springbok is now 47-year-old is presently the Head Coach of the South Africa's team Lions. The player will take up his position as head coach of the Gloucester Rugby team following the conclusion of their Super Rugby campaign.
Ackermann has been capped 13 times by his country and he also a member of the South Africa squad (victorious) at the 2007 Rugby World Cup. One can judge his playing and coaching potential with the fact that he had played for The Lions, The Blue Bulls, the Sharks and The Griquas during his distinguished and long playing career in South Africa.
And his experience of playing does not end here; he has experience of playing the Premiership. He has been the player at Northampton Saints and also for the Calvisano in Italy. Now he is going to be the part of the team Gloucester Rugby. Surely, looking at the wonderful career graph of Ackermann, the director of Gloucester Rugby David Humphreys is a happy man to secure the services of his lovable candidate so quickly.
Announcing the name of the player as a head coach, David said, "We all are happy that Johan has taken our proposal and agreed to become the next Head Coach of Gloucester Rugby. In the world of Rugby, the player has the top coaching talents it is a significant achievement for the club to recruit a player of his caliber."
"During our first interaction with the player we were extremely pleased to see the enthusiasm and energy of Ackermann. With his words itself, we understood that this is a person who really want to take the team at the next level."